Located in the Lower East Side of New York City, Kopitiam is a fast casual eatery home to Nyonya cuisine.
At Kopitiam, coffee shop in Hokkien, we serve as a daily gathering space introducing visitors to Nyonya cuisine, primarily a hybrid of Chinese and Malay flavors drawing ingredients and techniques from both cultures along with sprinkles of influences from the Portuguese, Dutch, and the British.
The goal of chef/co-owner and James Beard Semifinalist Kyo Pang, a third generation Nyonya, and co-owner/operator, restauranteur Moonlynn Tsai is to continually carrying forward Pang's family's recipes in New York City and preserve the fading tradition in cooking dishes the way her ancestors did.
No additives or artificial coloring are used, instead, hues are made fresh by sourcing ingredients directly from Malaysia or nearby markets.
We are thrilled for you to join us and look forward to seeing you soon!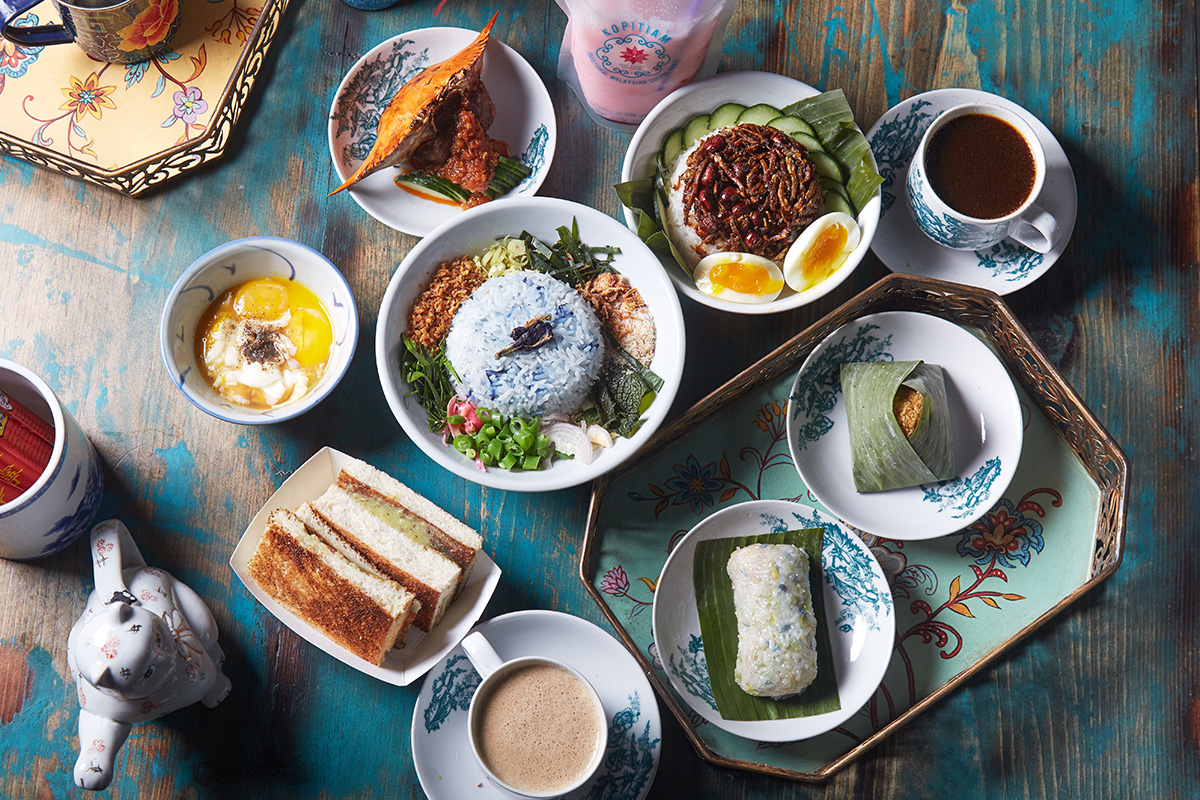 FREQUENTLY ASKED QUESTIONS
Q: Do you take reservations?
A: Kopitiam is a fast-casual cafe and do not take reservations. Upon your visit you'll be placing an order with the cashier, then seating yourself and we'll find you with your food!
Q: Can I grab a seat prior to ordering?
A: Please refrain from saving seats prior to ordering. This helps maximize our flow and efficiency and make sure we can get everyone seated in a timely manner.
Location
151 East Broadway
New York, NY 10002
Hours
Monday-Sunday
9:00am-10:00pm
closed
Wednesdays
We will be closed on:
11/22, 12/24, 12/25, 1/1
Contact
(646) 609-3785